Password Management in Jedox Excel Add-in
To change your password in Jedox Excel Add-in, click on the Options button in the Jedox ribbon. In the Options dialog, click on the small key icon, indicated in the screenshot below: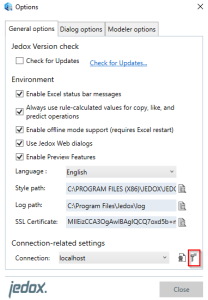 You will be prompted to enter the current password, followed by your new password. For new users, the default password is admin.
Updated February 17, 2022